The Place You Belong With the Expert Help You Deserve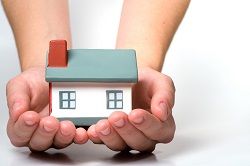 Somewhere in the world is a place you will feel safe, comfortable and happy, with all the things you need and desire. It can be tough to find this place, but even more difficult to move there. There are many chores that must be completed in order for a home or office transition to be successful and it is stressful and time consuming. If you want to focus on the new opportunities that arise from a new address and not the challenges you face then contact Removals Sutton today. We are a removal firm based in the West of London and have been helping people since 2001. All you have to do is call us on 020 8746 9650 and we can take you to the place you belong in Sutton.

The perfect home should encapsulate these positive qualities by having all the space you require, granting you additional rooms and this is great if you want something you previously lacked such as an office, a nursery, a storage room, a guest room, and so on. If you lack an attic, a basement, a garage or a garden then a relocation can enable you to add all of these to your homestead. You may need to move because your current home lacks facilities you require, or you need certain rooms to be on a certain floor. It can also be seen as a chance to redesign and redecorate, enabling you to make it matches your tastes and style. The area a new home is located within is very import, because you want to be somewhere that is amiable, is near important locations such as your workplace, schools, shops, banks, pubs, restaurants, leisure facilities, transport terminals, friends, family and more.

A place where you feel at home doesn't necessarily have to be a home, it can also be the place you work. Your firm should feel welcoming and promote an image of professionalism and success. If you feel your current office or store is lacking this then it can be time to search for something new. A different location can put you at the prime place for customers and partners to find you. If it puts you somewhere that is easier to access it can increase your business and make it easier for staff to reach you. A fresh building can allow you to expand, giving you more space to place products or room for additional employees to work. You can decorate in a new way that truly reflects your work and impress anyone who walks inside.

Even if you have found a place that embodies all of this then you shouldn't dive in before you know a little bit about the area. Sutton is a large town in the south-west of London and is within the Borough of Sutton. It can be found 10.9 miles from Charring Cross and shares its borders with Carshalton, Stoneleigh, St. Helier, Belmont, Cheam, Morden, Wallington and Mitcham. It falls within the Sutton postcode area and utilises the SM1, SM2 and SM3 codes.

Its history goes far back, with archaeological discoveries suggesting inhibition here many thousands of years ago. A Roman villa has been found here indicating settlement during the Roman occupation. The area was recorded in the Domesday Book as containing a manor belonging to the Abbot of Chertsey. Henry VIII bought the land in 1538 and went on to sell it to Nicholas Carew. It would then regular change hands between Carew's descendants and the Crown. A turnpike road was constructed in the mid 8th century, with tollbooths and pubs appearing alongside it. The railway here was completed in 1847 and attracted many people the area. Many new homes were erected around this time.

When travelling round Sutton today you will find various examples of Victorian architecture as well as various Edwardian buildings. The town features many open spaces and parks, with some notable ones being Manor Park, Sutton Green and Sutton Common. Sutton is best known today for its retail sector, which contains two large shopping centres and many shops in the high street. This is expected to grow overtime because of new developments taking place. Pubs, restaurants and cafés are common here, with popular venues including the All Bar One and Brasserie Vacherin Malcolm John.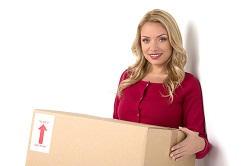 Almost seven thousand businesses operate in Sutton, several churches are scattered throughout and the Royal Marsden Hospital can found here. Public art is commonplace in Sutton, with notable pieces including the Millennium Dial armillary, a large mosaic in the town centre and a grand painting that features all of Sutton's twinned towns. The local Secombe Theatre produces a variety of shows throughout the year and sport is represented by Sutton United F.C. and Sutton Cricket Club.

Whether you are moving to, from or simply around Sutton we can give you all the assistance you could need. One phone call to us can see things becoming much simpler, as we answer all the questions you have, fill you in on everything you need to know and provide tips, advice and guidance. The more you tell us about your impending relocation and the better we can tailor our information and services to your requirements. We can quickly ease any worries about the cost of our assistance with a free quote that you don't have to commit to until you have come to a final conclusion of what you require.

We hire many skilled professionals who can make you transition a success. They are trained and experienced, so they can quickly pack all of your goods safely and have them removed from the building and onto our vehicles in no time. We can take everything to where it is required and then help to unpack and more. We offer many amenities such as storage, in international moves and our Man and Van service, so all Removals Sutton today to find our more another journey to the place you belong.