Treat Yourself To Superior House Removals Service In Sutton, SM1
Why Choose Us?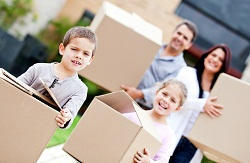 Simple, because we will offer you the best service, and the best value for money on your house removals services that you will find anywhere in SM1 or SM2. We have been working in the field for many years and during that time we have helped make a house move easy and stress-free for countless people, we are ready and waiting to do the same for you! When it comes to quality of service, efficiency, and value, we guarantee you will not find a better domestic removals company anywhere else in Sutton, SM1! So before you let your house move take over your life, call Removals Sutton on 020 8746 9650 today and let us make everything simple for you!
The Most Expert House Movers Across SM1
We are very careful with the staff that we employ. We only take on the most talented, dedicated and conscientious staff and ensure that they are all trained extensively in all of the services we offer. This combination of skill and enthusiasm is one of the many things that sets our house relocation service apart from any others in the SM1 area and beyond. We care about our customers, we care about making your move easy and we care about your possessions, with us you can rest assured that everything that is moved from your old house to your new one will be kept safe and secure every single step of the way. Get in touch with us today to find out more!
Unbeatable Value
We know that when you are moving from one home to another, there are always sneaky costs and charges that you didn't see coming, so you want the most affordable price possible on your domestic removals. With us, you can be sure that you will be getting exactly that. You pay for the service you get with us, no call out charges and no extra hidden fees, just excellent value on the job that you need doing. We do need believe that one should have to sacrifice value for quality or vice versa, that's why we provide the very best service and the very best value for money on every single job we carry out in Sutton, SM1.
We Care About Your Possessions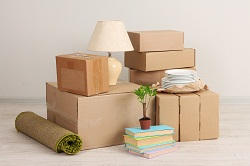 However quick you need your move to be, we can oblige, but we will never sacrifice safety in the name of urgency. We know how important it is to you that your belongings arrive at your new home in the condition they left your old one and with us you can always know that this is exactly what will happen. That's why our house removals service in SM1 are careful to only employ those who understand the care and conscientiousness that is necessary to provide the perfect services. If you need to know more before you choose to use us, feel free to call us on 020 8746 9650 today and receive a free consultation, with no obligation required to buy.
Call Today To Find Out More About Us in Suttun, SM1
When you are moving home in SM1 or SM2 and you are looking for a house removals company who will provide services tailored to your needs with a guarantee of best quality and best value for money, then you need to call Removals Sutton now. We will be happy to take the time to talk you through all of the services we provide and offer you a free quote so you know exactly what you will be getting before you book an appointment with our talented and driven house movers. If you want to guarantee that the move to your new home will be stress free and won't break the bank, pick up the phone and dial 020 8746 9650!