Man and Van
Man and Van: A Recipe for a Simple Removal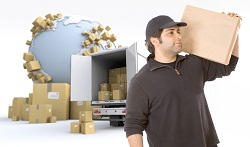 Moving to a new house, office or apartment can be a complicated process that requires weeks of work and planning. You will have to engage in many tasks and take on various jobs so that everything can be done properly and on time. It could be appealing to rush through the process but this can lead to lost or damaged goods, injuries, delays, not having anywhere to keep your belongings in between the relocation and more. Removals Sutton is available to handle everything for you because we are dedicated to assisting people with their relocation. We are based in West London and have been operating for over ten years. One phone call to us on 020 8746 9650 can see everything completed for you without Man and Van service.

Despite this, you may want to do things yourself. If you want to do it correctly, you should begin by planning. Make a list of everything you have to do and what you will need to acquire. You will need materials and containers for packing, vehicles and parking spaces, storage facilities and more. Once this has all been obtained, you can work on a schedule that will keep you on track and prevent setbacks. Then you have to dedicate several days to packing and his can be tougher than it first seems. You will have to make an inventory of all of your goods and sort them so that objects that could damage other items kept separate. This is challenging if you own many things and you don't often realise how much this is until you start this step. Once completed though you will have to wrap each effect carefully with material that compliments it and place them into appropriate boxes that will keep everything safe. Doing this for everything you own can take a long time but if you start to rush it, you can wind up with damaged or lost goods and when you have to carry the boxes, you may injure yourself because they are incorrectly packed.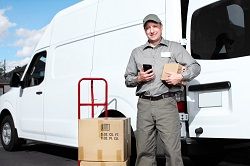 Then you have the difficult job or removing your goods from the building. Getting each box outside and onto awaiting vehicles can be demanding but it is nothing compared to what you have to do when shifting furniture. Each fitting can be heavy and awkward to carry and getting it through doors and stairs is not fun. It can be stressful and dangerous to do this and even if you manage to get it onto the vehicle, you will still have to remove and place everything inside your new home when you arrive.

This can all seem too much and if you were considering doing it yourself this may put you off. However, that is why we are here with our Man and Van service. We focus on making things simpler and easy for you by sending an appropriate number of people with all the tools and equipment they require in a vehicle that can transport your goods. Before you know it, our skilled team will have packed all your goods as described earlier and can shift your furniture with ease. They can take things to our storage facilities or your new address, whether it's local or aboard. They will then unload and unpack everything for you so all you have to do is sit back and enjoy the move.
Removals Sutton specialises in making things easy for you, so contact us now and see how a man in a van can make your relocation a success.