Our services
Every Service You Need For a Successful Switch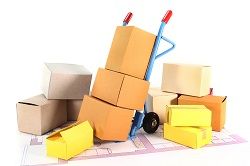 Each relocation to a new house, flat, office or whatever requires many chores to be completed. If you begin in advance so that you have enough time to complete everything then you will have to contend with planning. Making sure you have enough time and resources to complete each task necessary allows you to do everything properly and gives you some breathing room if there is a delay. The next thing you would have to do is book and purchase all the things you need, such as vehicles and parking spaces, packing materials, extra people to carry things, storage space and so on. Once you have all of this in tow, you have to begin packing. This may seem like a simple step but it requires many hours of careful work, as you wrap each thing you own with appropriate wrapping and place them carefully into boxes. Once this has all been done, you will have to start removing them from the building and into vehicles. Boxes won't be much of a problem but large objects and furniture can be difficult to manage and can cause injuries if not done properly. You would then have to do everything in reverse once it arrives at your new address, so not even being at your new home or office means the work is over. It you want to enjoy your relocation and have each aspect of it handled by professionals then call Removals Sutton today on 020 8746 9650 and we can help you transition within or out of the UK.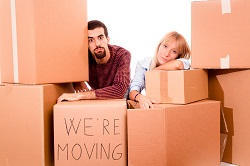 We are a top removal firm who has been working to help people for over ten years and you could be next. We offer every service that you could require so all those chores listed in the previous paragraph will become a distant memory. We don't start by simply packing all of your belongings but by talking to you. Over the phone, we can answer any questions you have, give advice, tips and guidance and make sure you are filled in on everything that has to be done and what we can do. We can tell you about our services in detail and we can recommend what you need if you give us the details on your move. You can freely select which of our amenities you desire and you will be charged accordingly, with our completely free, no commitment quotes will show.

When the talking is over, it's time for action and we will send to you an elite team who is ready to get to work. They are dedicated, skilled, experienced and professionasls so you can trust them to get the jobs done. They will make an inventory and sort your goods at first, allowing them to keep your objects free from ones that could damage them and to prevent things being lost. They will then use the wrapping they brought with them, see to each individual object, and place them into suitable containers. We will gently remove these and all of your furniture from the building and onto our vehicles. We can take things directly to your new address or to our secure store facilities that are freely available to you. Upon arrival at your residence, we will unload, unpack and help get everything inside. All this and more can be applied to international relocations and our Man and Van Service is available to make things simpler.
Removals Sutton and a successful move are just one phone call away, so get in touch today.