The Best Storage Solutions In Sutton, SM1
Leave Your Storage Needs To Us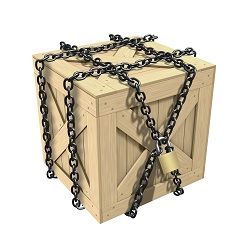 Whether you are downsizing, or cohabiting for the first time, it may be the case that you have possessions that you have belongings that you don't have space for in your new home but you are not quite ready to part with yet. We have storage space throughout Sutton, SM1 that can accommodate for any amount of your possessions that you need stored, for however long you need it. When your belongings are in a Removals Sutton's storage facility, you can rest safe in the knowledge that your treasured possessions are being looked after by the very best in the business. Call us on 020 8746 9650 today to find out more about the storage we have to offer.
Safe And Secure Storage Solutions
We understand that you may worry about the safety of your items when they are locked away in a storage facility. But with us you never have to worry! We guarantee that your possessions will all be kept safe from damp, damage and theft at one of our many secure facilities throughout SM1 and SM2. Our highly trained and considerate staff will care about your belongings like they would care about their own and they will always do everything in their power to ensure that absolutely no damage occurs during the time that your items are stored with in our facilities. We know how precious your belongings are to you, and with us you will get a service to match!
The Most Affordable Company In SM1
You will not find value for money anyway else that matches what we can offer you. We will charge you by weight and size with no hidden fees and no sneaky extra charges so what you see is always what you get. We are preceded by our reputation, and we have gained the name we have locally by always offering the very best value and the very best self storage service in SM1 at all times. We take our work very seriously and we always make sure that we will not be beaten on price or on service anywhere else in SM2. To talk to an expert and receive a free quote with no obligation required, call our office on 020 8746 9650 today and ask about our self storage units.
You Have Enough Stress!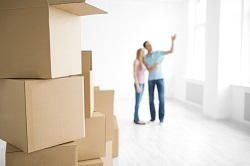 We know how stressful an experience moving house can be. Between paperwork, removals, and all of those extra bits that you always seem to forget about, no matter how careful you are, we understand how much you appreciate any help that you can get. That's why we always ensure that we make your storage solutions as simple as we possibly can for you every step of the way. When you take advantage of our storage spaces, you will always know that you are receiving an easy, quality and affordable service every single time you call. So don't waste another minute fretting about your storage, call us today and find out what we can do for you in SM1!
Call Today For Same-Day Service in SM1
Our same-day service can be the greatest of helps when the stresses of moving are getting too much and you find yourself running out of time in a hurry! We know you have enough to handle, so leave one of the main parts of the job to us by taking advantage of one our many top quality storage units in Sutton, SM1. When you have more stuff than you have space, and you need somewhere to store them all where you can rest assured that they will always be safe and secure, for a price you can afford, then call us at Removals Sutton on 020 8746 9650 today and let us make moving that little bit easier for you!